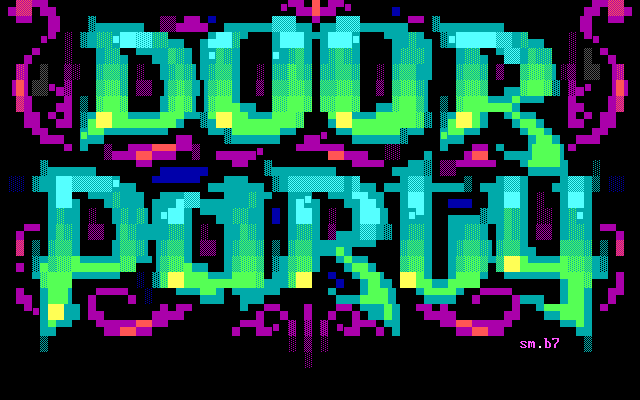 DoorParty door server is live!
We offer either one-menu-for-all game access, or direct door access which makes it seem like you're hosting the games, but with DoorParty's large user base!
We have 50 nodes, 180+ door games, no ads and easy signup! All you need is a working BBS!
Click here to sign up for DoorParty!
| | |
| --- | --- |
| | telnet - bbs.throwbackbbs.com |
Issues? Comments? Drop me a line!